How to access live chat or contact support
Learn how to access Live Chat from your dashboard.
Live Chat is 24/7 for Growth and Pro Kajabi plans
To view our different plans go here: https://kajabi.com/pricing/
To access Live Chat from your dashboard:
Click the Help tab.
Let us know how we can help you.
If you are still unable to find your solution, start a chat or send in a ticket: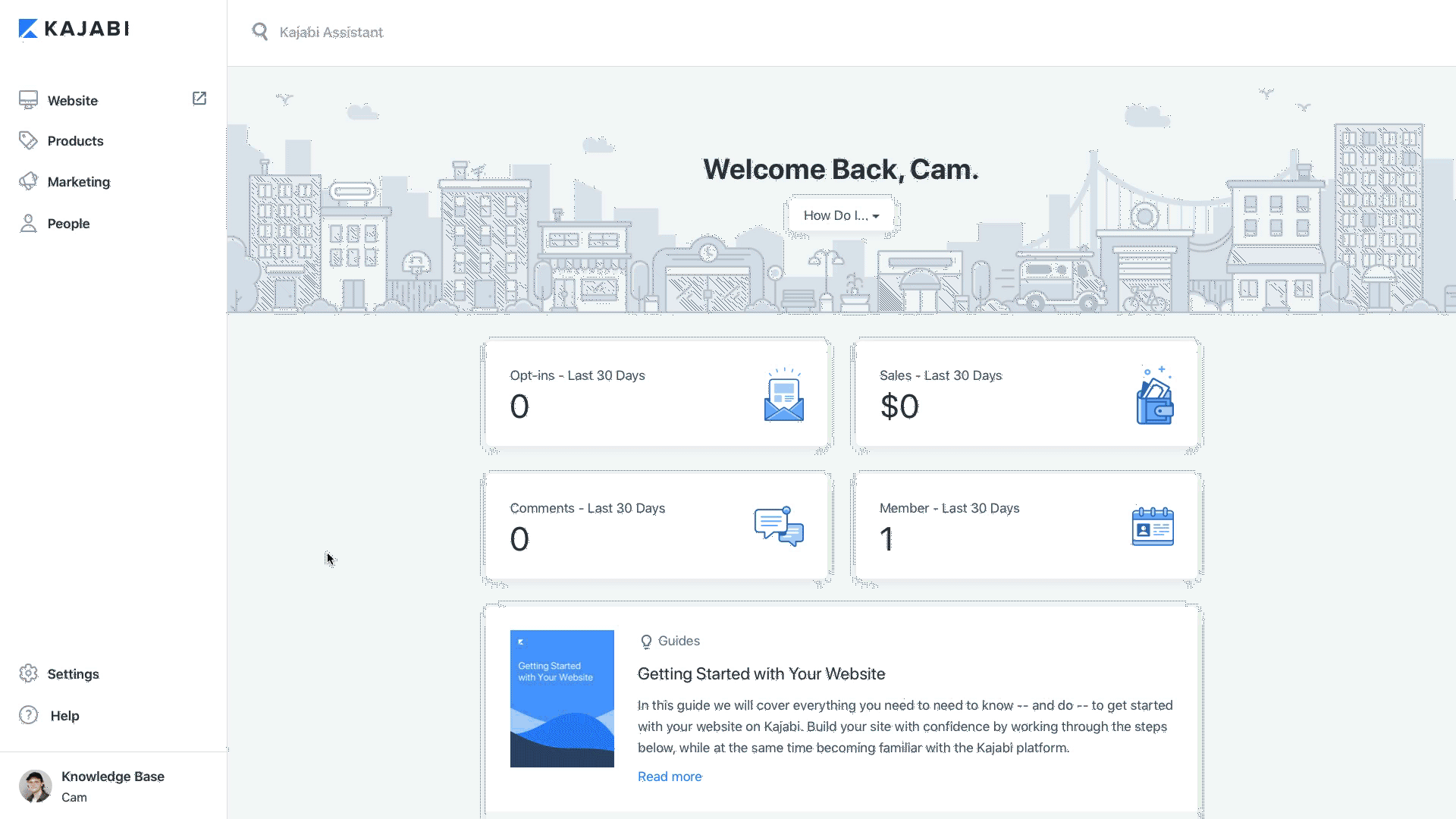 Feel free to send any technical questions you have to support@kajabi.com. We look forward to hearing from you!
Tip:
If you're having trouble getting through the first support window, please clear your cache & cookies from you browser and try again. Email support@kajabi.com directly if you continue to have issues.
Was this article helpful?
Need Help? Live Chat with Us.