How to set up an offer as a gift
Learn how to create an offer in Kajabi that your customers can gift to their friends and family.
Step 1
First, create a 100% off coupon to base the single-use coupon off of–this will act as the "gift card" or "gift voucher" that will be sent to the buyer after purchase:
Type "Coupon" into the Kajabi Assistant (⌘+K)
Select New Coupon.
Create a 100% off coupon:
---
Step 2
To set up a gift offer:
Open the Product tab from your dashboard and select Offers or use the Kajabi Assistant (⌘+K) and type "Offers".
Create a new Offer based off an existing Offer you already have in your store. This new Offer will be used as the gift purchase.
After creating the gift Offer, add an automation to the gift Offer that will "send a single-use coupon" when the Offer is purchased.
Customize the automation email so that it is ready to send:
This automation will send the buyer a single-use coupon code created from the coupon code you chose via email. You will not need to create multiple single-use coupons. The buyer can then forward that email to whoever they'd like to gift the Offer to. 🎁
Tip:
Add some cheerful copy or a fun gift image to spruce up the the single-use coupon email.
---
Step 3
To add the gift offer to your store:
Open the Website tab and click the customize button next to the Store page.
Select the Store Builder section from the sidebar.
Click Add Content and choose Offer Card.
Select the gift Offer you want add to the store: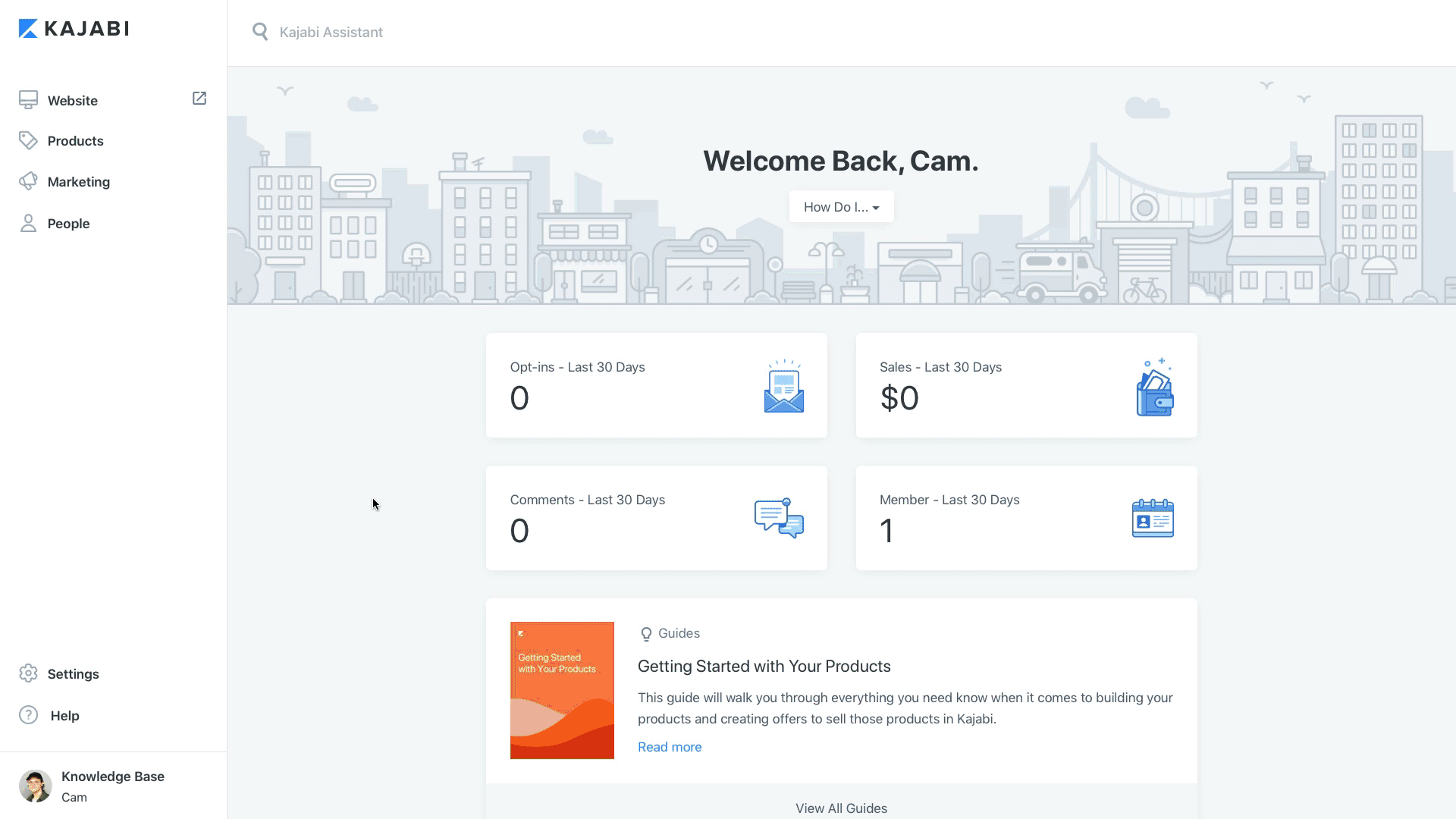 Was this article helpful?
Need Help? Live Chat with Us.