What is a Block?
Learn to use blocks to design your page.
Note:
Depending on the Block selected, Block settings will vary. More information about specific Block settings can be found in the Block Types articles.
What is a Block
Beautifully designed, easily consumable website pages are key to creating a great site. Kajabi helps you build a beautifully designed site by providing Sections and Blocks to deliver your content. While Sections are used to organize and break up your content for your visitors to easily consume, Blocks are the content held within a Section.
Block Types
Custom design your site and deliver your value by using the various Block Types on Kajabi:
---
How to use a Block
To add a block:
In the sidebar, select an existing Section to add your Block or click Add Section to create a new one.
There, add a new Block by clicking Add Content at the bottom of the sidebar.
Select the Block you want to add.
Then, customize your Block from the sidebar and click Save to keep your changes:
To remove a block:
In your Page, hover over the existing Block and click Edit.
Navigate to the sidebar editor and scroll to the very bottom.
There, click Delete This Block.
Click Save to keep your changes:
To rearrange your blocks:
In your Page, click into the Section containing the Blocks you wish to rearrange.
In the sidebar editor, click and hold  and drag the Block to your desired location.
Release the Block and click Save to keep your changes: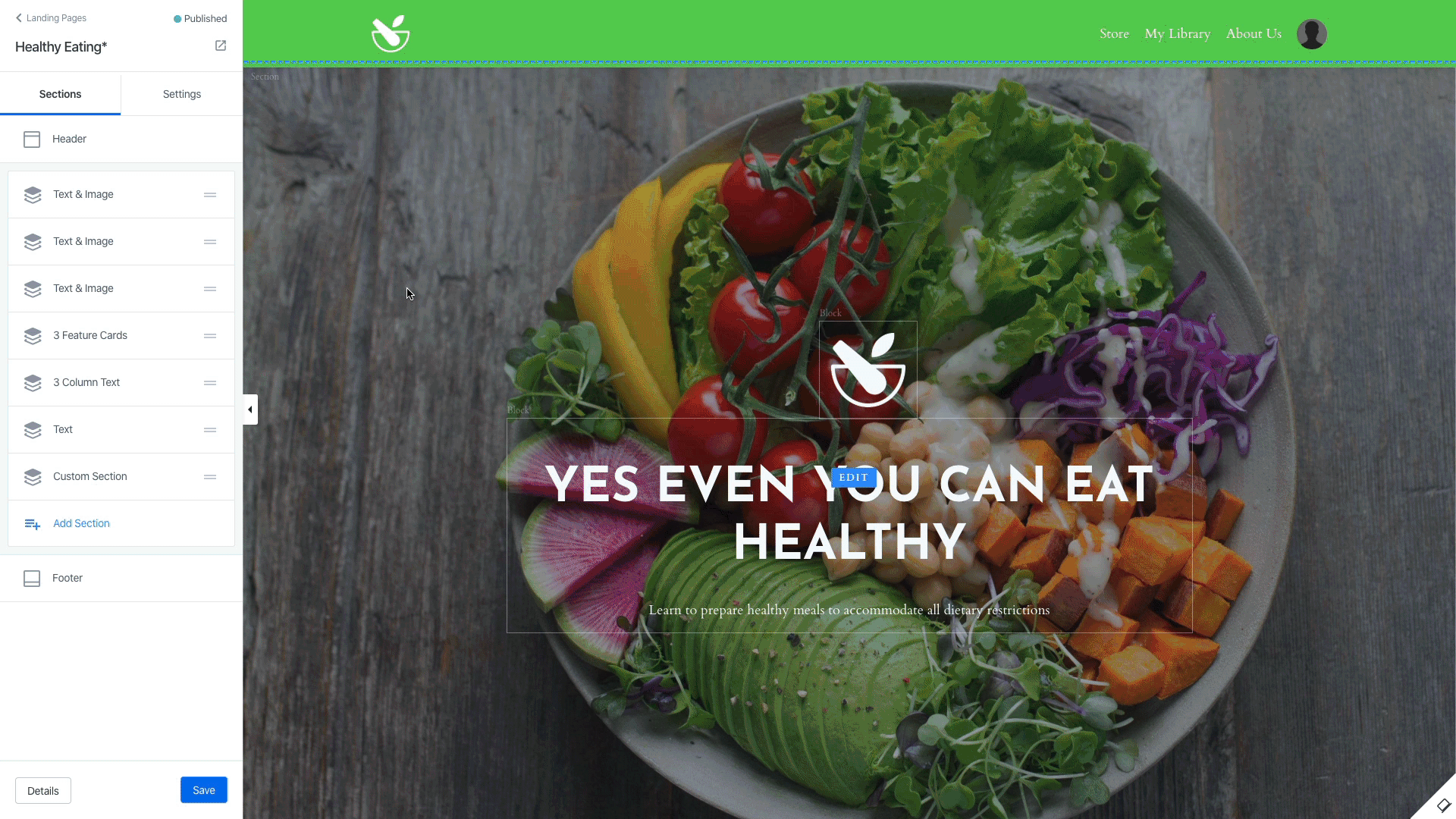 Was this article helpful?
Need Help? Chat With Us Now!