How to use anchor links
Learn how to use anchor links to redirect to a specific section on your page.
To add an anchor link to your page:
Create a new Page or edit an existing one.
Add a Call To Action section to the page.
Click on the CTA button to edit it.
Edit the CTA Action and choose "Go to a section on this page".
Choose the section you want to link to: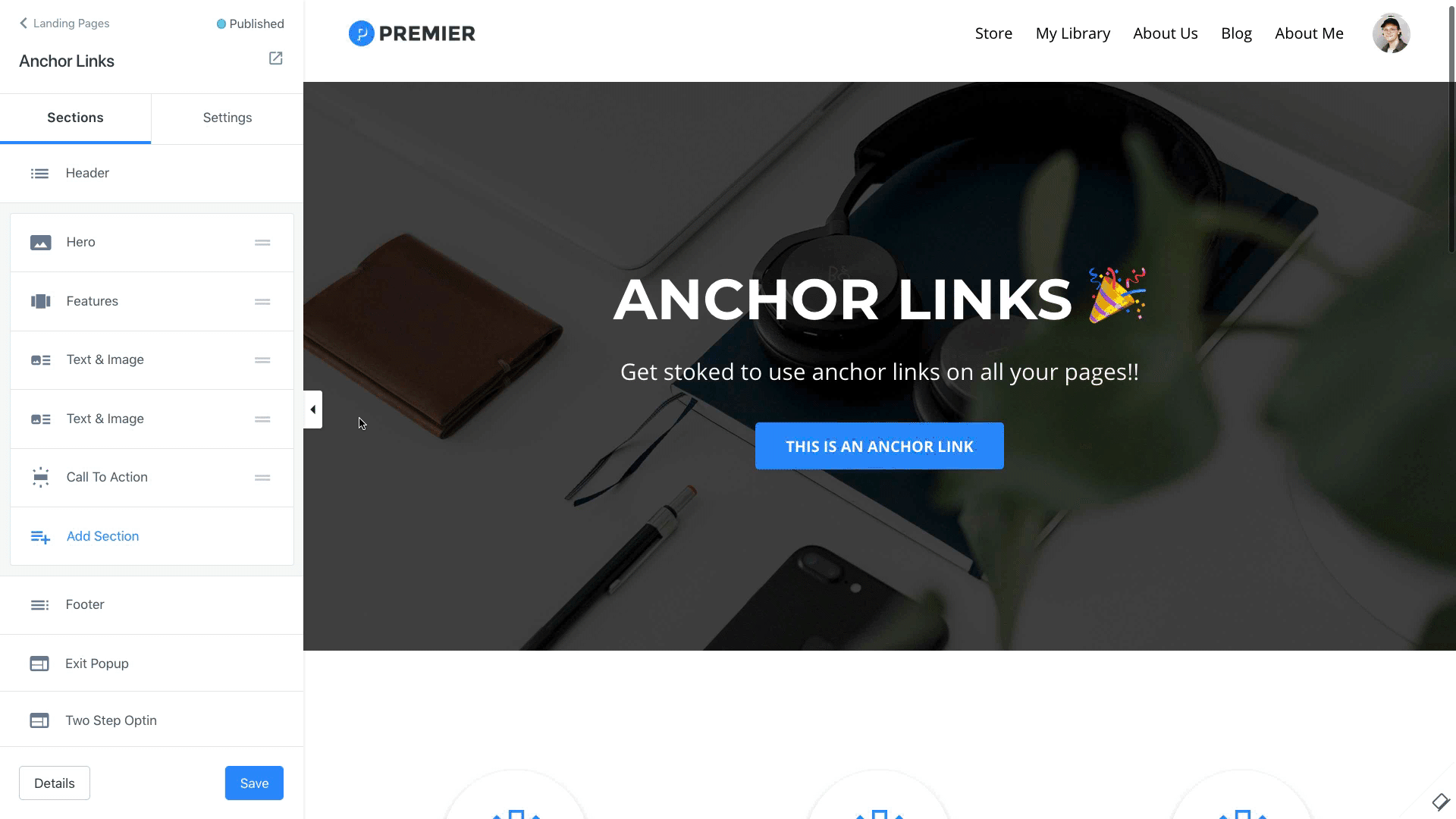 Was this article helpful?
Need Help? Live Chat with Us.