How to add offers to your store
Learn how to add offers to your store and create a dynamic buying experience for your users.
To add an offer to your store page:
Open the Website tab and click the customize button next to the Store page.
Select the Store Builder section from the sidebar.
Click Add Content and choose Offer Card.
Select the Offer you'd like to add to the store.
Save and start selling 🎉:
Note:
If you do not see the Store Builder section in your Premier sidebar make sure you are using the most up to date version of Premier. Add a new theme or
update your existing theme
.
---
If you are using Sales Pages
Warning:
We will be phasing out the need for Sales Pages. Make sure you are using the Store Buidler section to add your offers to the store page.
If you are heavily relying on Sales Pages to drive your business and store:
Recreate your Sales Pages as Landing Pages. There is no automatic way to do this, you will need to create a new Page from scratch.
Add a Custom Card to your Store page.
Link the custom card to your Landing Page URL: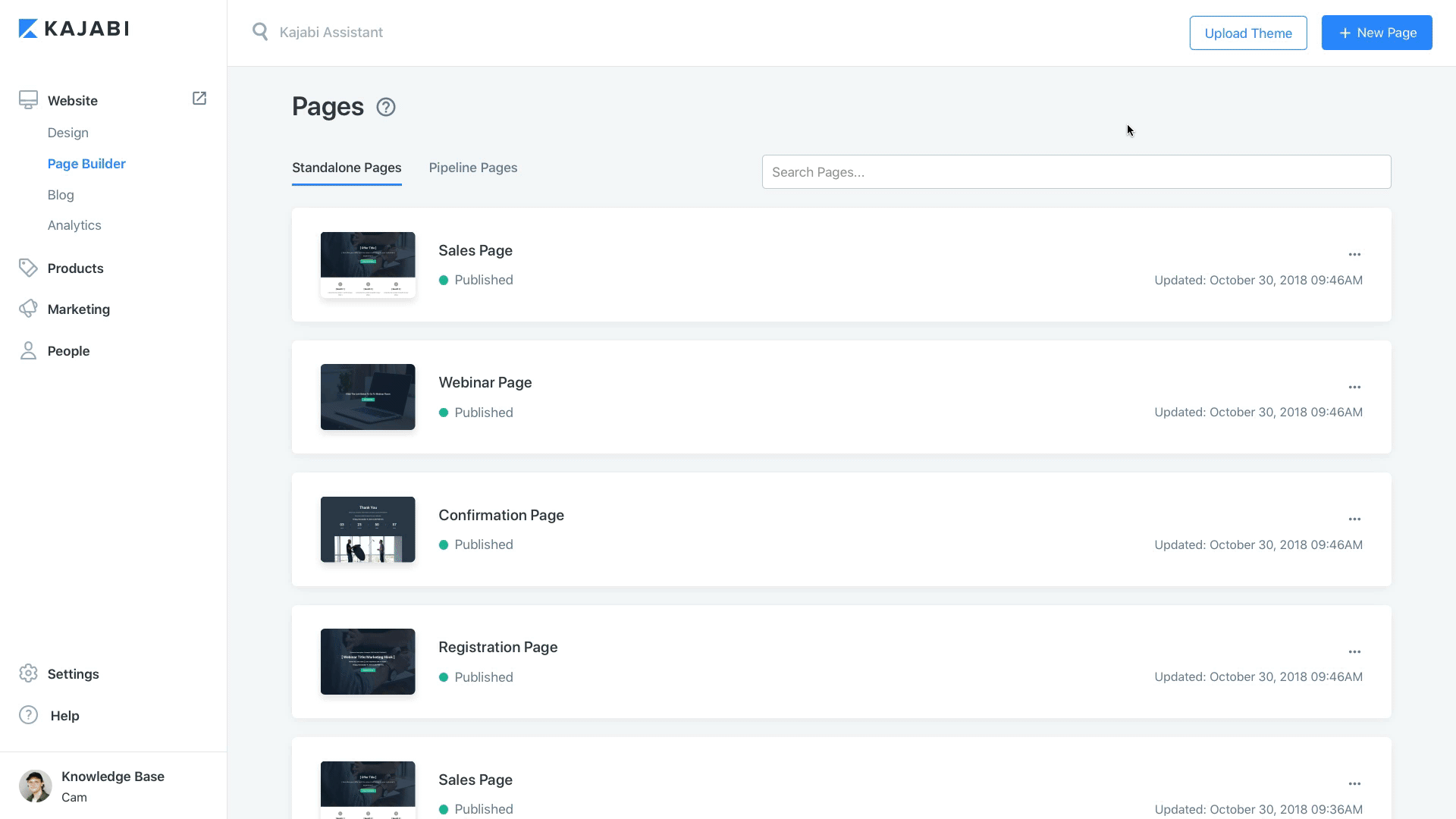 Was this article helpful?
Need Help? Live Chat with Us.