How to sell a call, meeting, or coaching session
Learn how to sell a call, meeting, or coaching session and then provide an instant means for your customers to book their time.
Quick Guide
To sell a meeting and then allow for your customer to easily book a session:
Start from your dashboard and click on the Products tab and choose Offers
Create a Ghost Offer by making an Offer with no Product attached to it
In the After Purchase section, check the box to Send the Member to a thank you page, then select a custom landing page you have created
Embed a third party calendar application such as Calendly into a custom code block within a custom content section on your landing page
---
Creating a Ghost Offer
A Ghost Offer is creating an offer without a Product attached. This will be ideal for selling coaching hours or paid consultation
To make a Ghost Offer:
Click on the Offers tab unter Products from your Kajabi Dashboard
Select Add New Offer
Create and Price your Offer according to the service you would like to sell
Make sure not to connect a Product to the Offer
Add After Purchase settings and Automations that will include simple, clear next steps for those who have purchased your Ghost Offer
Build a landing page with an embedded Calendar
If you haven't already, go ahead and get a Calendly account here: https://calendly.com/pages/pricing
Create your schedule and event types. Prepare to embed your calendar on a Kajabi page:
Create a new Page or edit an existing one.
Add a Custom Content section to the Page.
Add a Custom Code section to the Custom Content section.
Go back to Calendly and copy your embed code.
Paste the Calendly embed code in the Custom Code section.
Save and preview! 🎉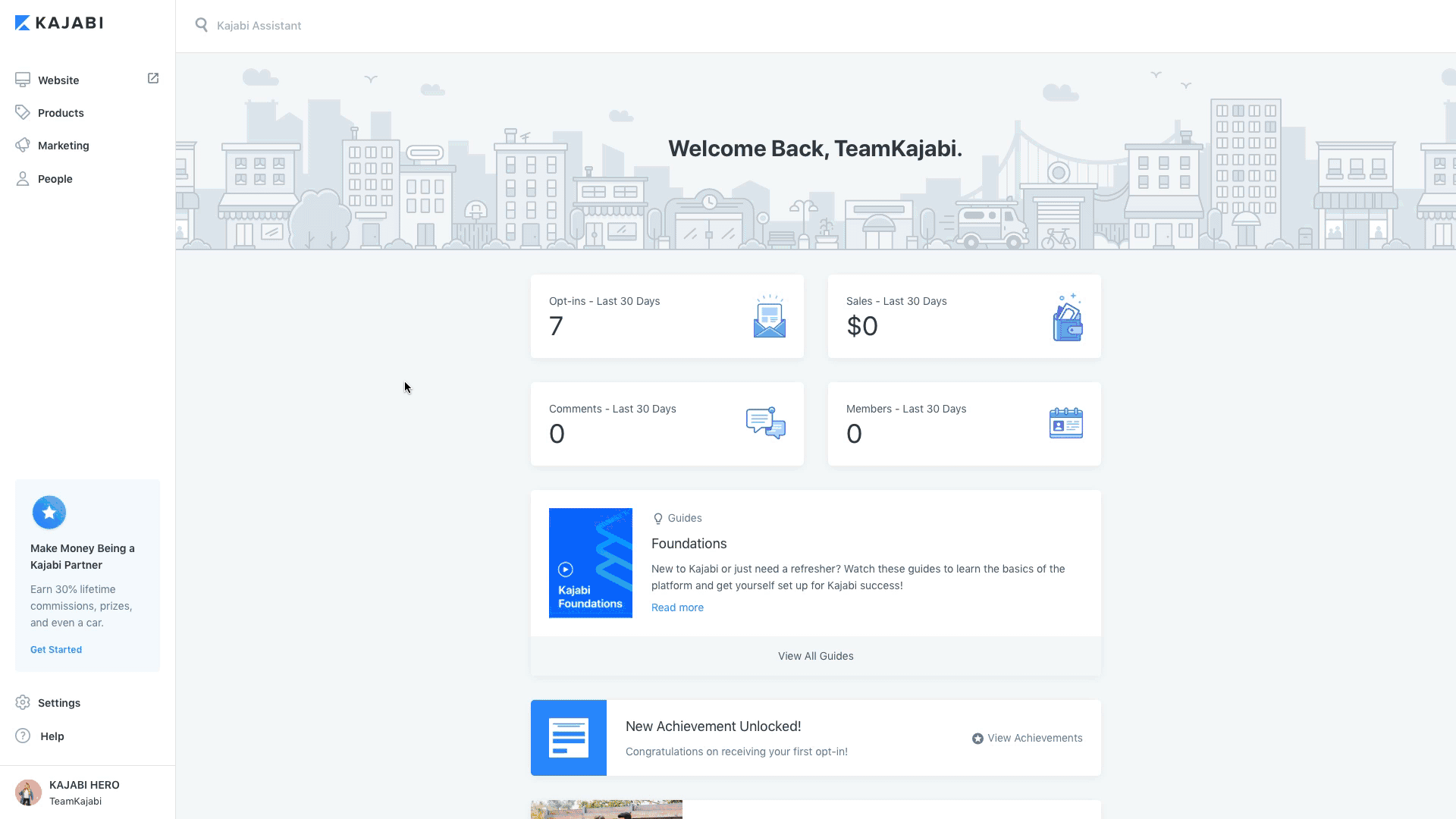 Note:
Other third-party widgets such as Acuity can be embedded the same way! Simply paste the embed code from any widget into a custom code block on your Kajabi page!
Connect your Ghost offer to the Calendar app
Navigate back to your Ghost offer
Within After Purchase settings, check the box that says Send the Member to a thank you page, then in the dropdown menu choose go to a landing page
Select the landing page in which the calendar app is embedded
You are now ready to start selling and booking sessions!
Was this article helpful?
Need Help? Chat With Us Now!