How to add a ManyChat widget to your website
Learn how to add ManyChat to your Kajabi website.
Step 1: Set up ManyChat
To set up ManyChat and get the embed code:
Open an account with ManyChat.
Click Growth Tools in the sidebar.
Create a new + Growth Tool.
Configure each setting and customize how you want the embed to look on your site.
After setting up the widget, select Install JavaScript Snippet.
Authorize your site's URL with www. and without www. if they are not already authorized.
Copy the JavaScript snippet to your clipboard:
---
Step 2: Paste the JavaScript Snippet in Kajabi
Navigate back to your Kajabi account.
Open the Settings tab from the dashboard.
Select Site Details.
Scroll down to the Page Scripts section.
Paste the JavaScript snippet in the Page Scripts field to automatically apply that snippet to the <head> section of every page on your site:
---
Step 3: Enter the URLs
The last step is to add the URLs where you'd like the widget to show up:
Navigate back to ManyChat.
Enter the exact https://www.yourdomain.com URL into the Only show on these pages field.
Save the flow.
Open your Kajabi website to preview the widget: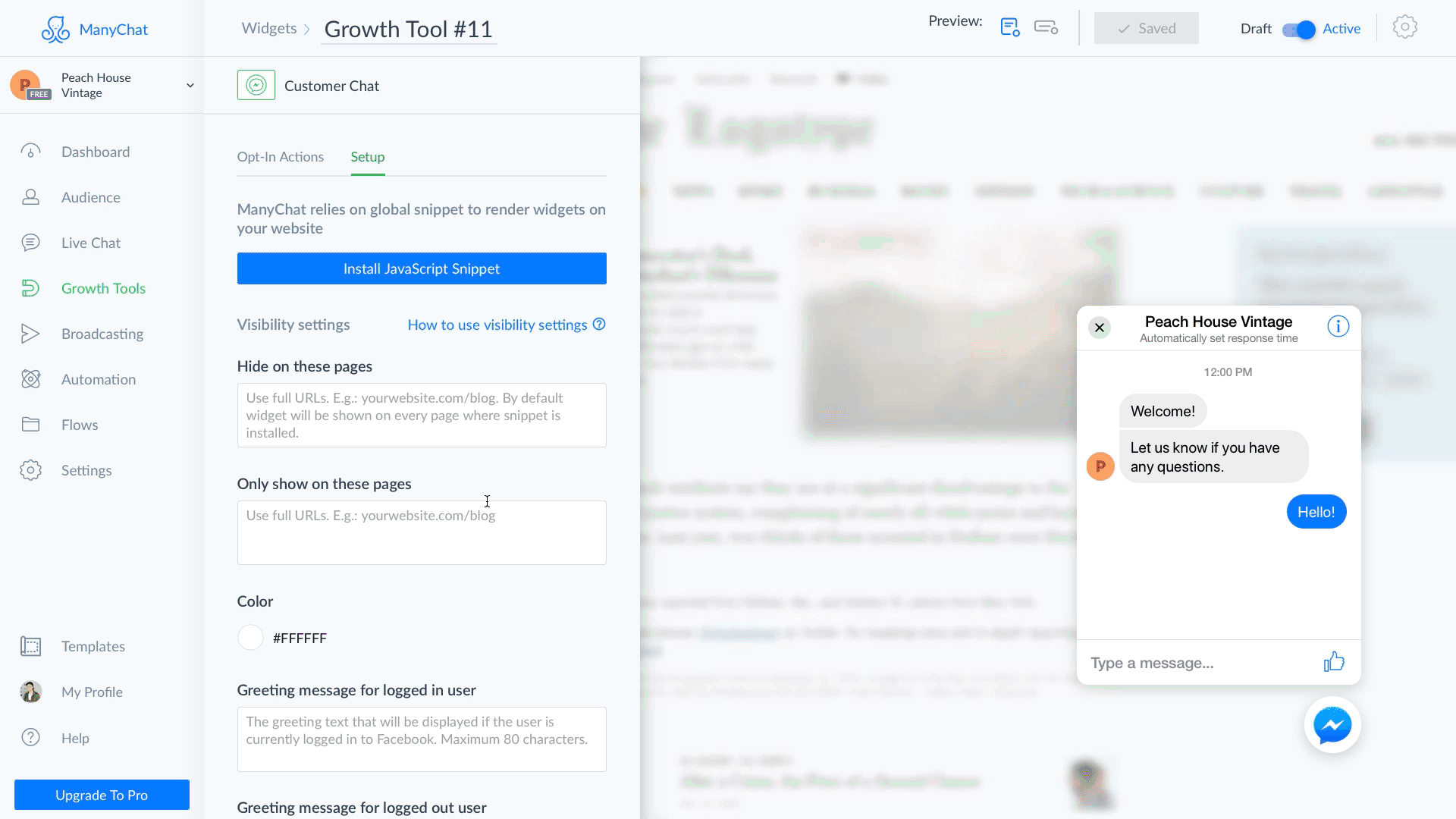 Was this article helpful?
Need Help? Live Chat with Us.