How to edit a Kajabi theme with your local text editor
Learn how to use your local text editor to do custom code work with a Kajabi theme.
Step 1: Download Cornerstone
You can download our Cornerstone theme here. This is a barebones version of a Kajabi landing page theme and is the perfect starting point for any theme developer.
After downloading the theme you'll need to import the theme .zip file into Kajabi:
Open the Website tab from the dashboard.
Select Page Builder.
Click Upload Theme.
Drag the .zip file into the uploader.
After uploading the theme to Kajabi:
Customize the theme.
Make a note of the theme id located in the URL of the theme customization screen for later use: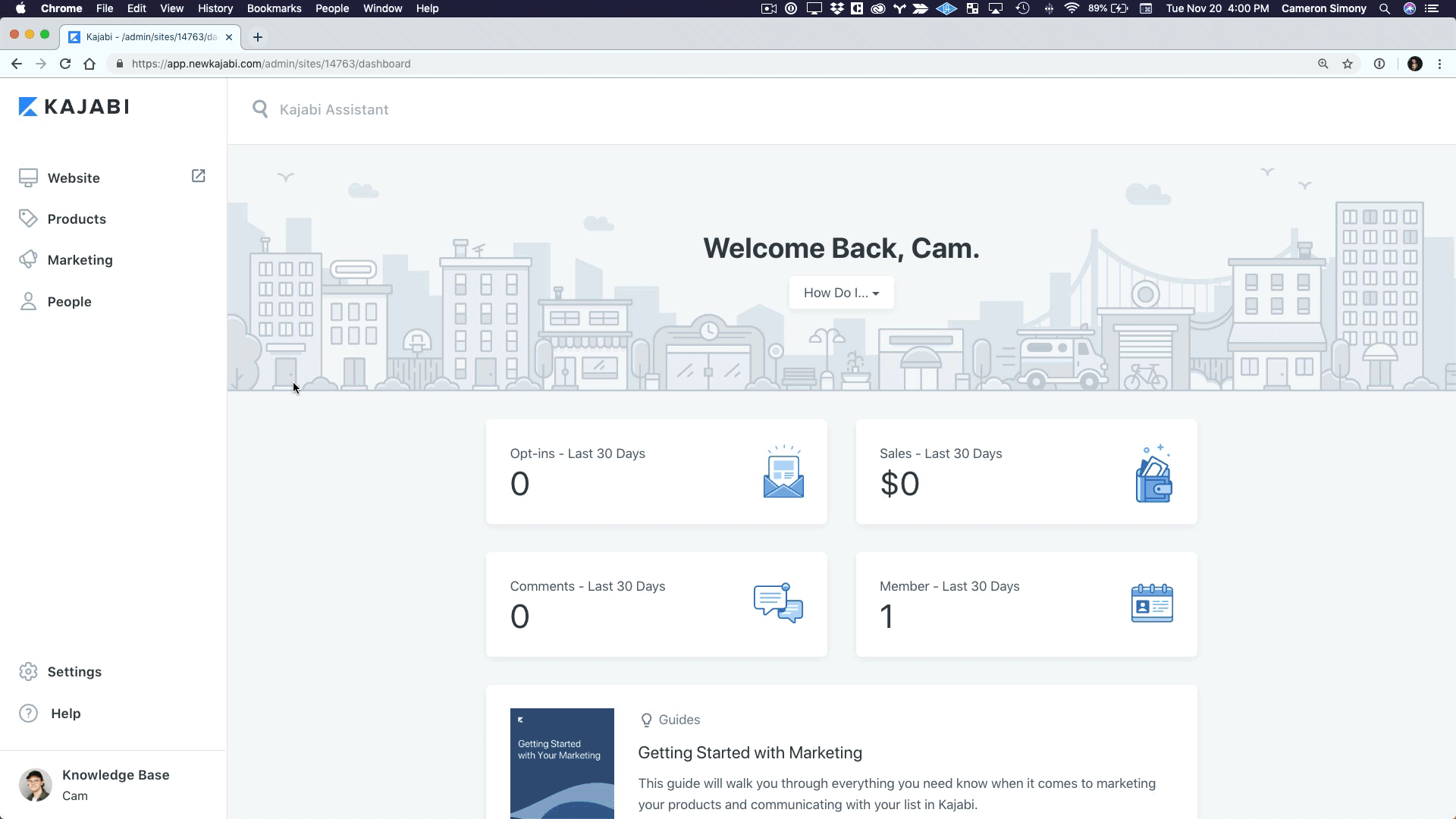 If you'd like develop using an existing theme on your site you will need to export the theme so you have a local reference.
Step 2: Install the RubyGem
Next, install the RubyGem in your local text editor:
Run gem install kajabi_theme
Inside the new theme directory run: kajabi-theme configure
After running this, the text editor should ask you for the remote theme id, your api key, and secret. You will only have to set this up once per project. This can be found on your account page in the details section inside Kajabi:
Once you are set up:
run: kajabi-theme sync to upload your local files to the remote theme.
Once that is done:
you can simply run: kajabi-theme watch
Was this article helpful?
Need Help? Live Chat with Us.