Background
In the Background settings, you have the option to change the background color of your Section, or to use an image or video as the background. When selecting a background image, the chosen background color will then act as an overlay. If the image size doesn't match the block size, you are also able to select which part of the image or video you would like to show in the Section; Top, Center, or Bottom.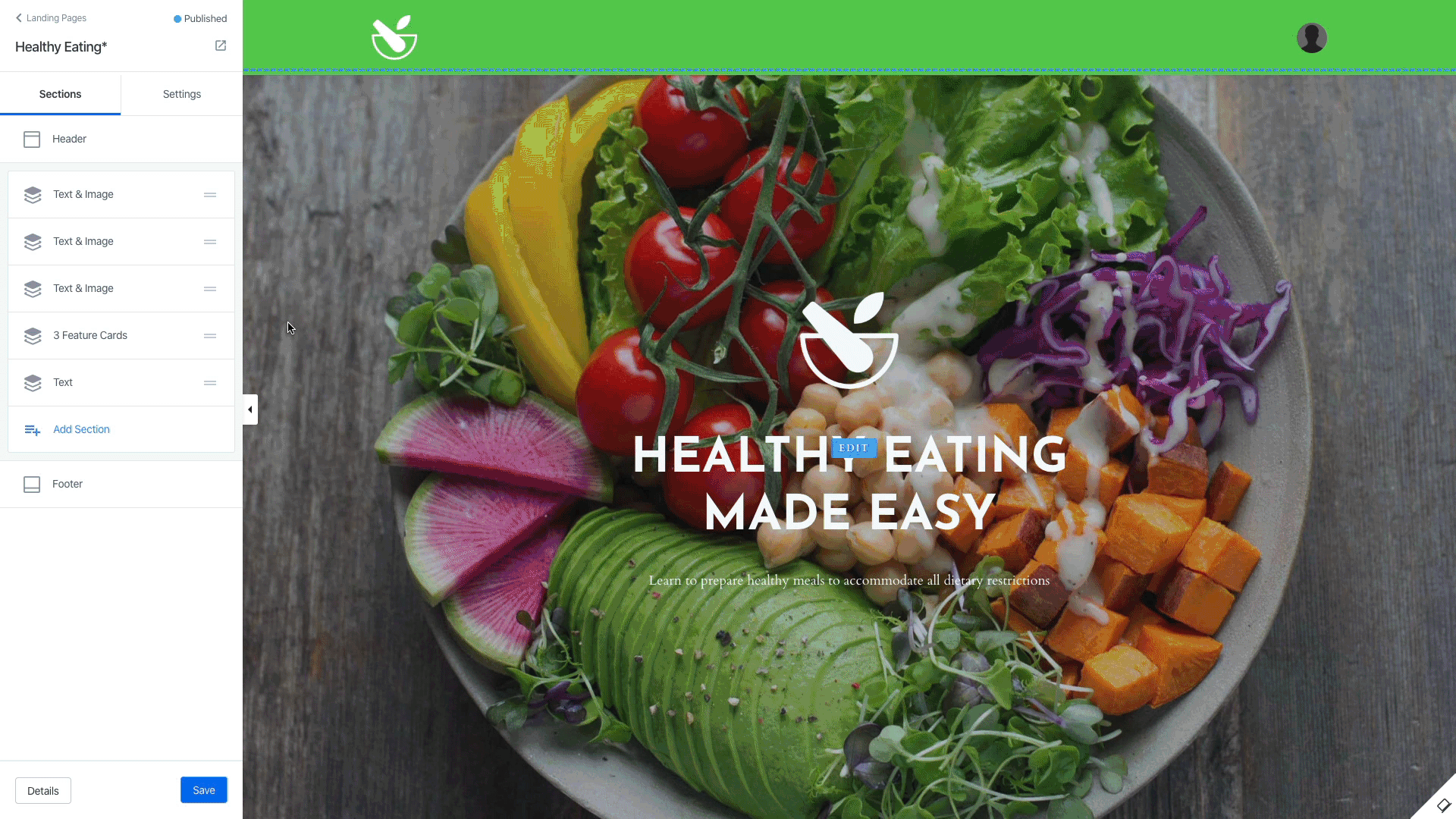 To Edit the Background
In the sidebar, click a section.
Locate the Section Settings header and click Background.
Here you can customize the background color of the section, choose and upload an image as the background, and edit the position of the image.
Use the Background Color and Gradient tool to create add an overlay to your image.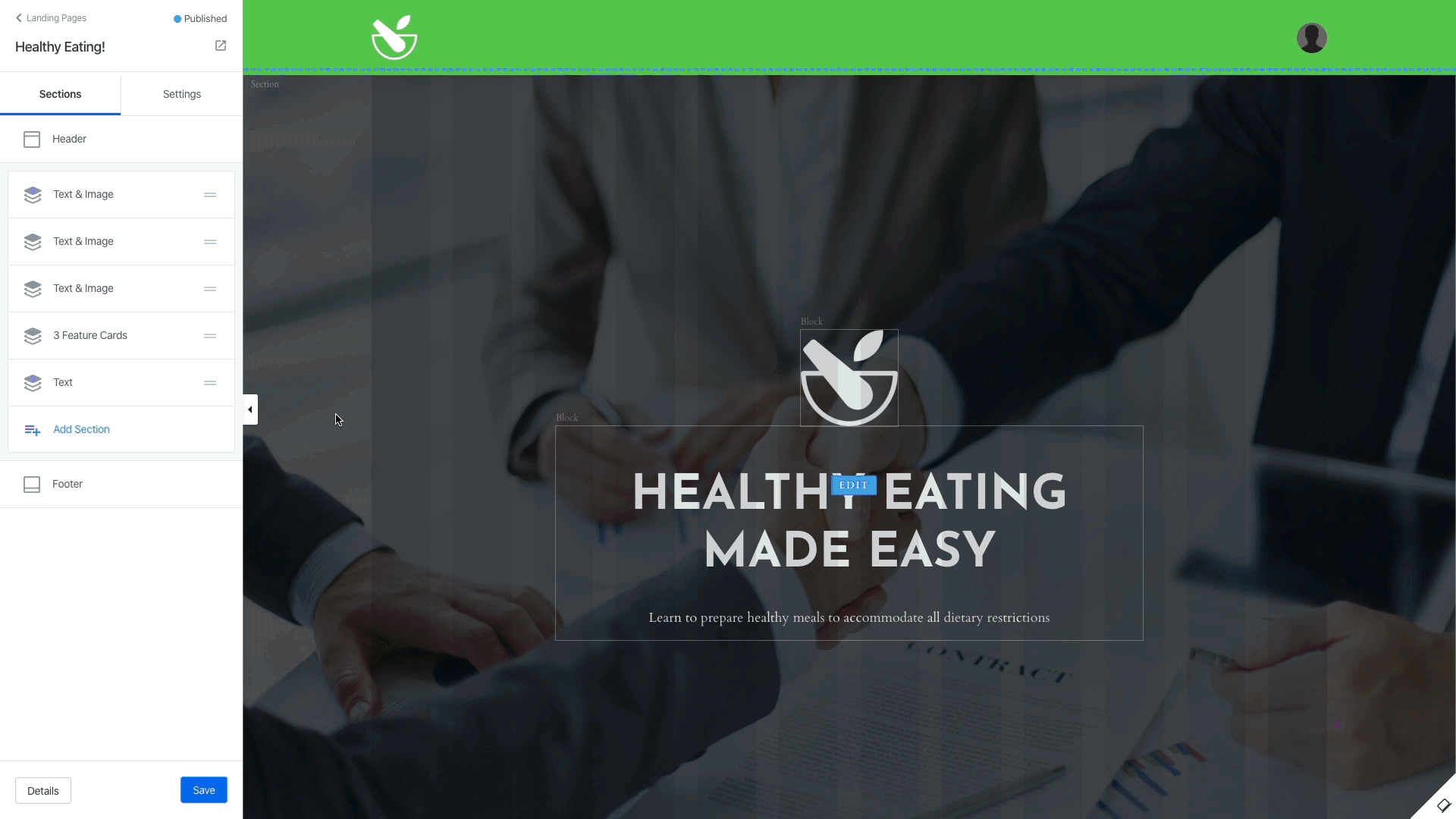 Note:
Image will not show until the overlay color has been made transparent.
When selecting Fixed Backgound Image, the content of your page will scroll while the image's position is fixed.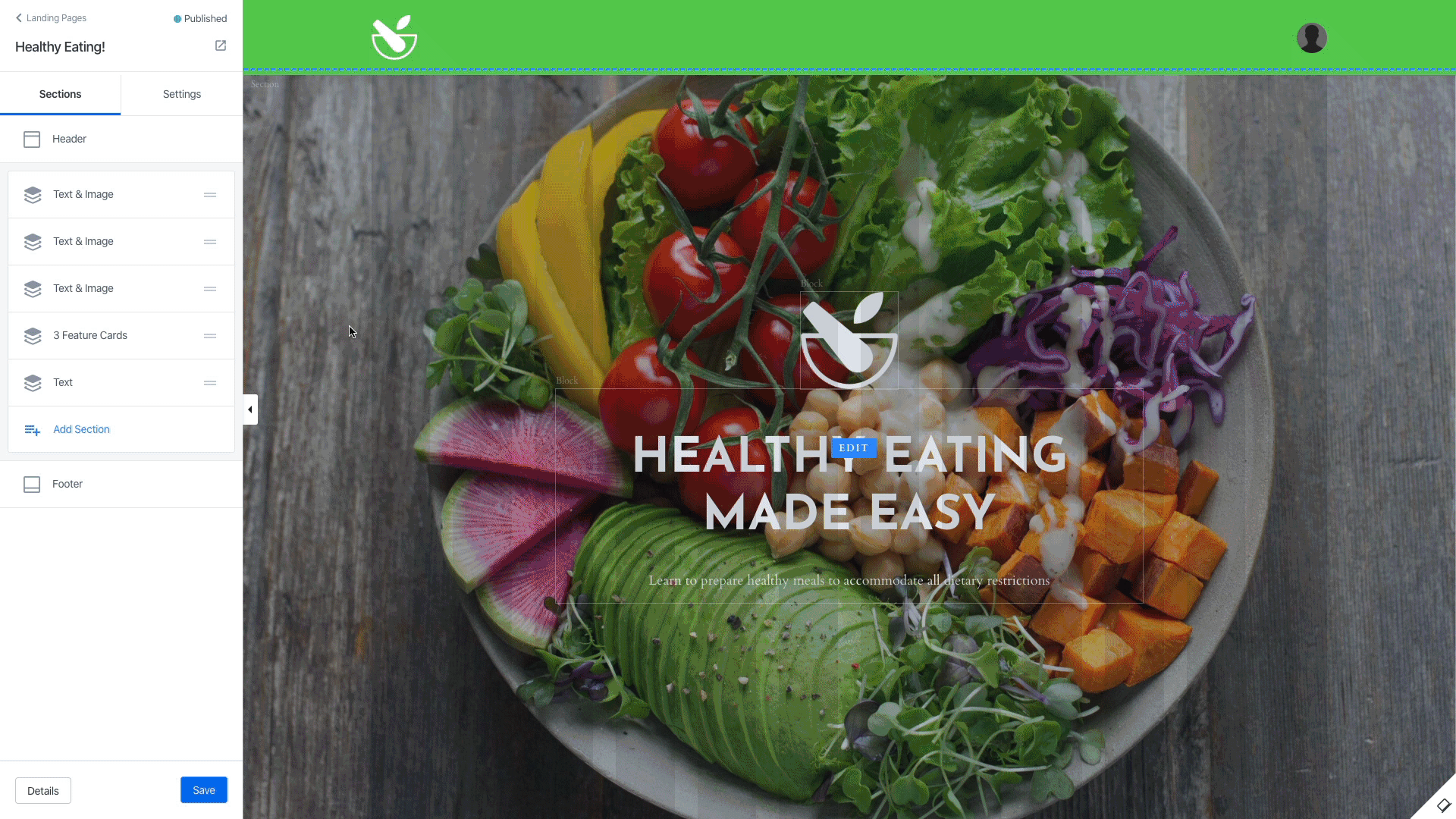 Click Save to keep your changes.
Was this article helpful?
Need Help? Chat With Us Now!