Header
The Header is a critical element of your website that runs across the top of every web page. Typically, it contains your logo and site navigation. The Header is a great place to place and flaunt your brand colors, logos, as well as display announcements you want all of your customers to see.
In the Header section, you have the option to add a Logo, a Navigation Menu, and a User Dropdown. You also can add a Call to Action, Announcement, and Dropdown Menu. In the section settings, you can change the background color, visibility, and functionality.
Announcement
Call to Action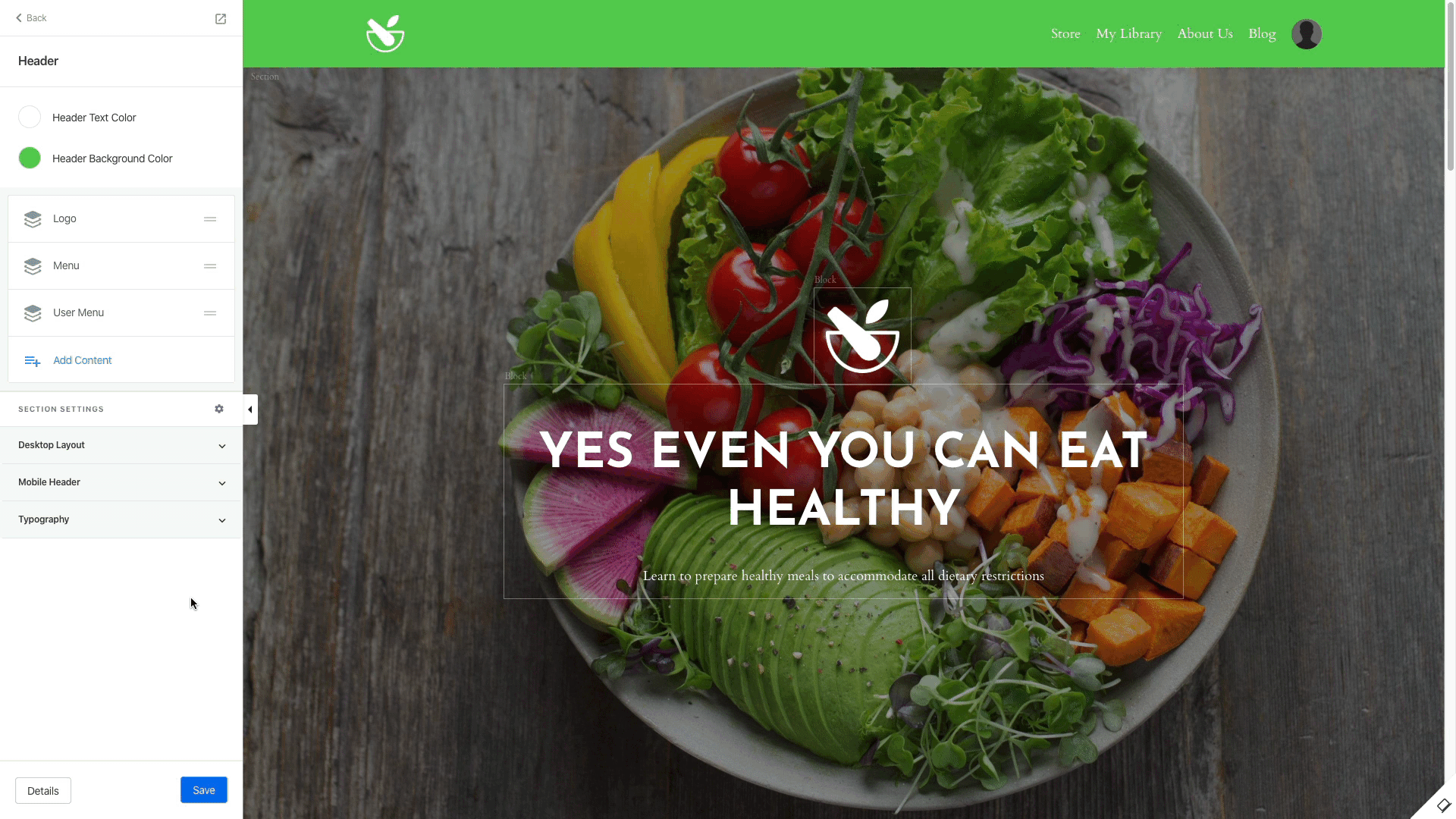 Dropdown Menu
Logo
Menu
User Menu
To Edit the Header
In the sidebar, click Header.
Click Header text color to customize the text color.
Then, click on Logo, Menu, User Dropdown or Add Content to begin customizing.
Click Save to keep your changes:
Was this article helpful?
Need Help? Chat With Us Now!