How to use the new checkout template
Learn about the new checkout template.
BETA:
This feature is currently in beta which means there may be functionality issues or other bugs still at bay. If you end up discovering one of these issues please don't hesitate in reaching out to
support@kajabi.com
.
Quick Guide
Edit an existing checkout page.
Toggle on the new layout.
---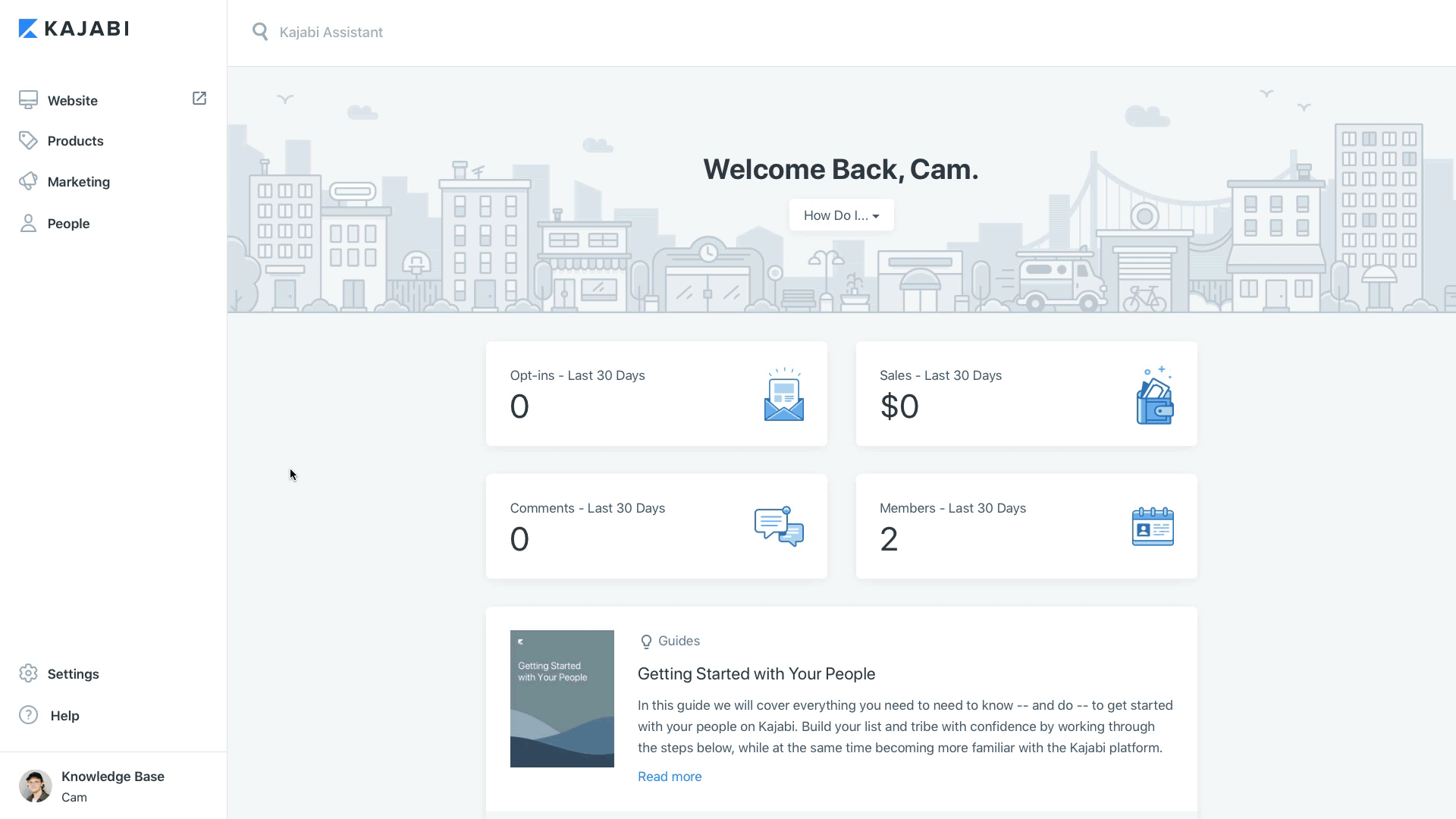 We are introducing a brand new checkout template that will represent the next-generation of checkout on Kajabi. This template will be an option to upgrade to for existing customers through a toggle switch on the checkout page editor 🎉
With the new checkout template you will be able to customize more elements and create a personalized checkout experience for your customers:
Customers are NOT REQUIRED to create an account or log in before purchasing
Add a banner image with a custom height
Add your logo to the checkout page
Add a video to the page
Create a custom layout for checkout copy
Here's an example with all the new options added to the checkout page: https://www.camjabi.com/offers/boFMcTYj
Was this article helpful?
Need Help? Live Chat with Us.