How to use the Pipeline Checklist
Learn how to use the Pipeline Checklist and keep track of Pipeline customization.
The Pipeline Checklist will automatically track your customization progress in a specific Pipeline. When you generate a new Pipeline Blueprint all of the pages and email copy will be generated with fill-in-the-blank copy and it will be necessary to customize each piece of the blueprint to reflect your personal voice and overall vibe of your business.
The Pipeline Checklist will help you keep track of what you have and haven't customized to help eliminate the chances of sending traffic to a page with default copy or sending out an email with swipe copy. ☺️
See how the checklist works: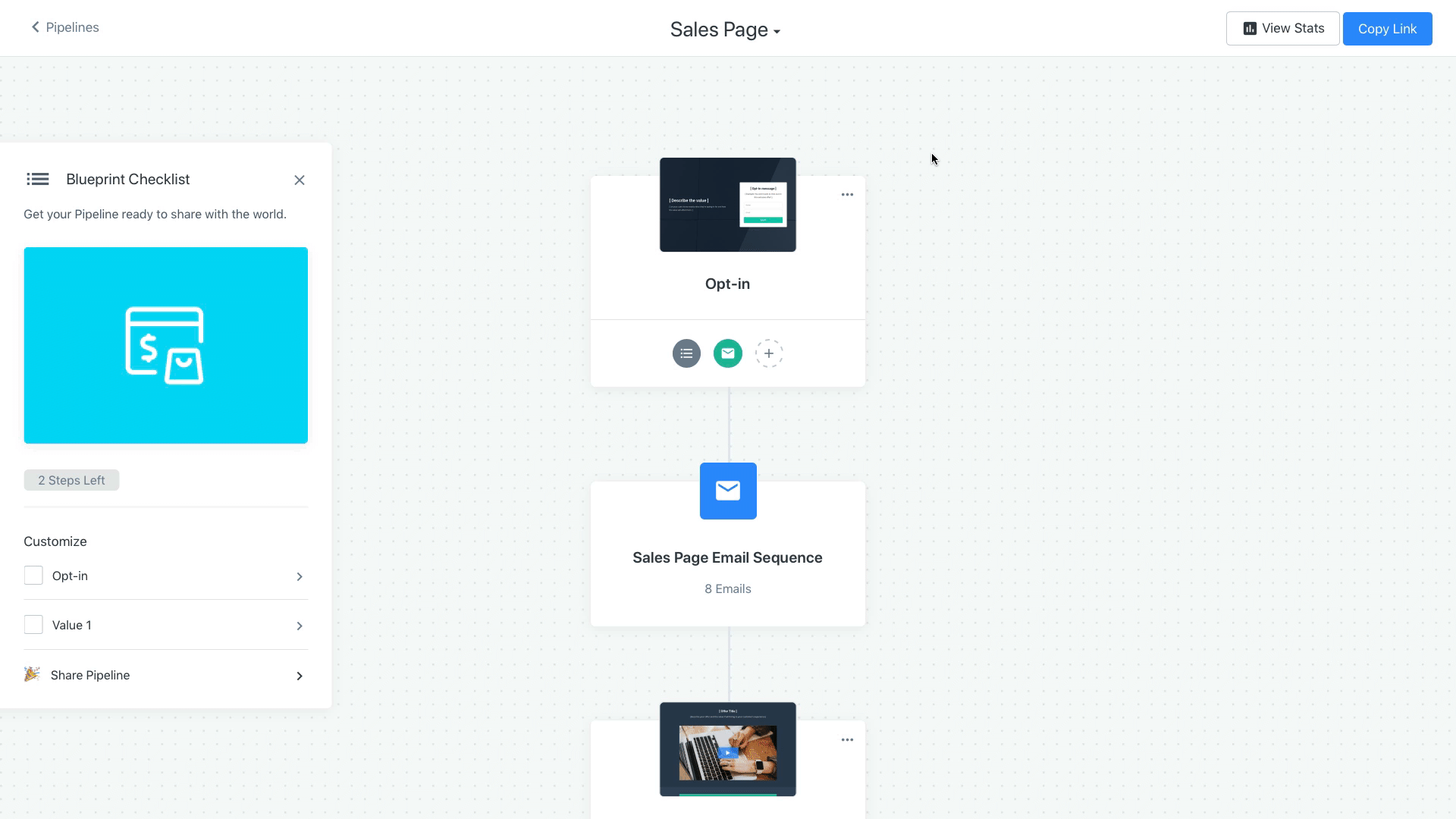 After customizing & saving a page, email sequence, or event in the Pipeline editor the item will be checked off on the list.
When you've finished all the items on the checklist and you're ready to start sending traffic to your Pipeline you can click the Share Pipeline button to grab your link & learn about different ways to direct traffic to your Pipeline.
Note:
You can close the checklist by clicking the "X" in the top right of the box. If you still have elements to customize the checklist will remind you with push notifications. 😊
Was this article helpful?
Need Help? Live Chat with Us.