How to embed calendly on a page
Learn how to embed your Calendly link on a landing page.
If you haven't already, go ahead and get a Calendly account here: https://calendly.com/pages/pricing
Create your schedule and event types. Prepare to embed your calendar on a Kajabi page:
Create a new Page or edit an existing one.
Add a Custom Content section to the Page.
Add a Custom Code section to the Custom Content section.
Go back to Calendly and copy your embed code.
Paste the Calendly embed code in the Custom Code section.
Save and preview! 🎉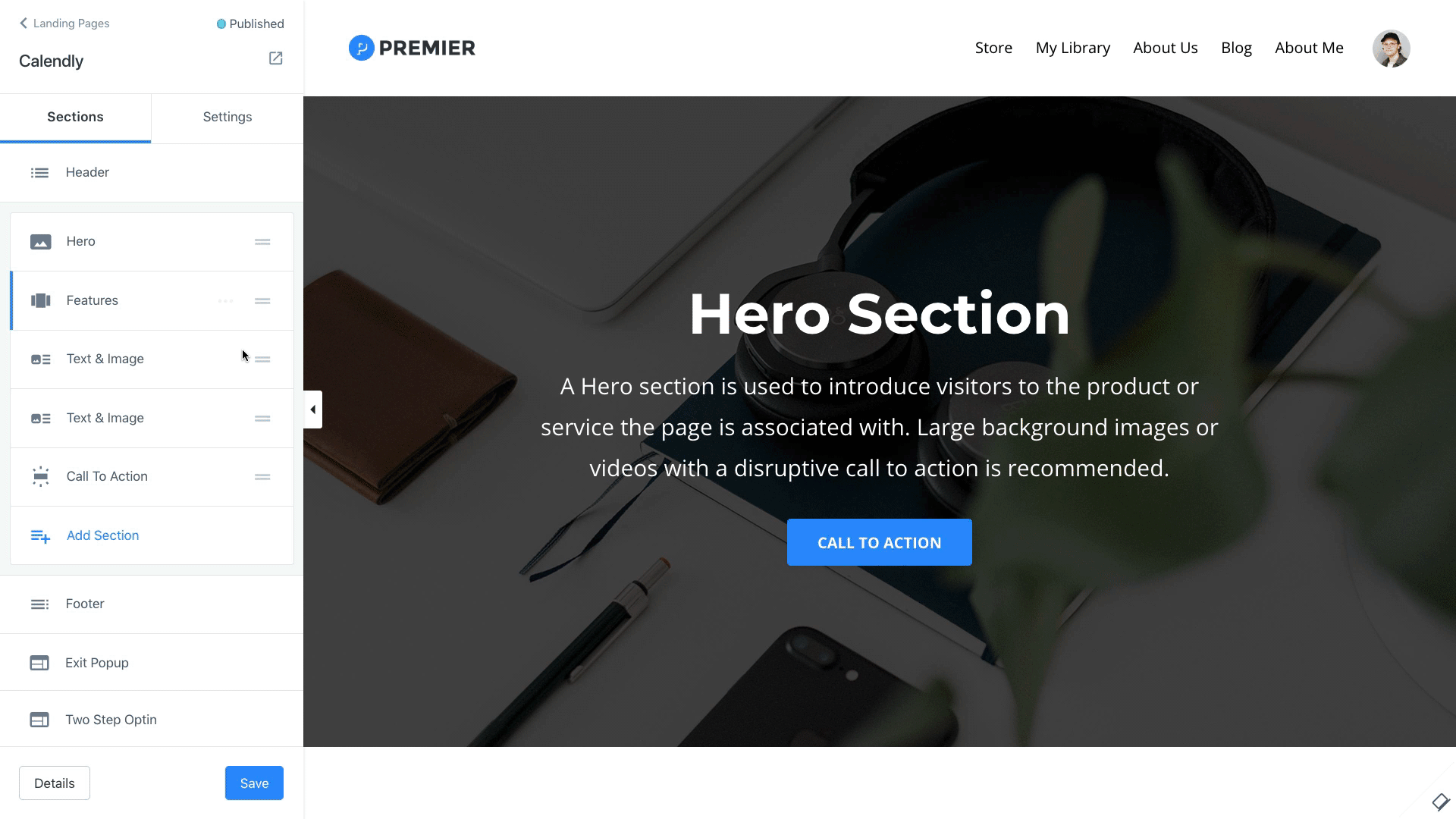 Was this article helpful?
Need Help? Live Chat with Us.