Adding sales tax to your offers
Learn how to add sales tax to your Kajabi offers.
Kajabi does not have a native solution for adding sales tax to your offers.
One option would be to include the tax percentage in your overall Offer price. If you sell to different states/countries, you can always create multiple offers with the respective tax percentage in the Offer price. Just make sure to include the state/country name within each offer.
Another option would be to integrate your Stripe account with Quaderno. Here is a guide on how to get started with Quaderno: https://support.quaderno.io/article/75-integrating-with-kajabi
---
If you'd like to void the Kajabi checkout and have your customers checkout entirely on Quaderno allowing you to automatically calculate sales tax into the purchase total:
Open the Page Builder under the Website tab in the dashboard.
Create a new page that will be used as your Quaderno checkout page.
Paste the Quaderno checkout embed code in the source code of the section you're using.
Save your changes:
Open the Website tab and click the customize button next to the Store page.
Select the Store Builder section from the sidebar.
Click Add Content and choose Custom Card.
Under Card Action select "Go to a Landing Page" and choose the page that will act as your Quaderno checkout page.
Save & preview: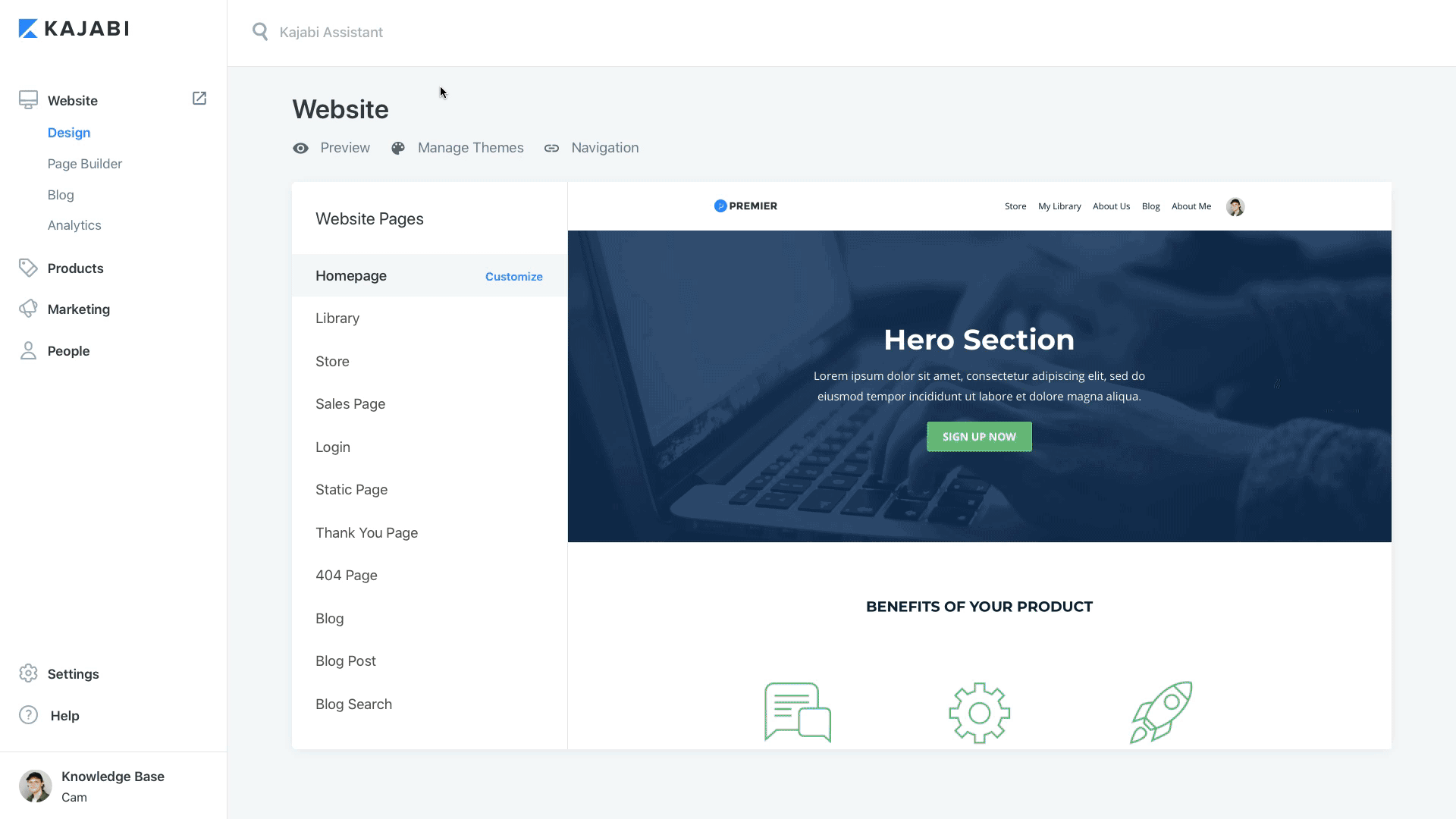 Note:
Using Quaderno as your primary checkout method will nullify any stats tracking or system reporting around sales in Kajabi.
Was this article helpful?
Need Help? Live Chat with Us.