How can I link my Community in the sidebar of my existing Product so that my users don't need to go back to the library to access it?
Linking your Community to the Sidebar of a Product is a great way to make navigating your course easier for your customers. This is a two step process:
Step 1: Copy the Link to your Community
Open your Kajabi site to the Dashboard.
On the lefthand side, select products.
Click into your Community.
Once your community edit screen has opened, click the Go To Your Community button on the right hand side.
Once your Community is displayed, copy the web address in the top of your browser. Once the web address is copied, we are ready to move on.
Step 2: Link your Community to your Product Sidebar
Navigate to the product you wish to connect your Community to.
When the product outline opens, select Customize in the Navigation bar. Hover over the image and select customize again. Once the product Syllabus opens, focus your attention on the left hand side bar.
Click Product Side Bar
Select Add Content and then choose Custom Block.
Add info here about your Community such as a title, image, quick description and a Call to Action. Once in the Call to action Section, paste the web address you copied into where is says kajabi.com.
-Once you have made the desired changes, press save!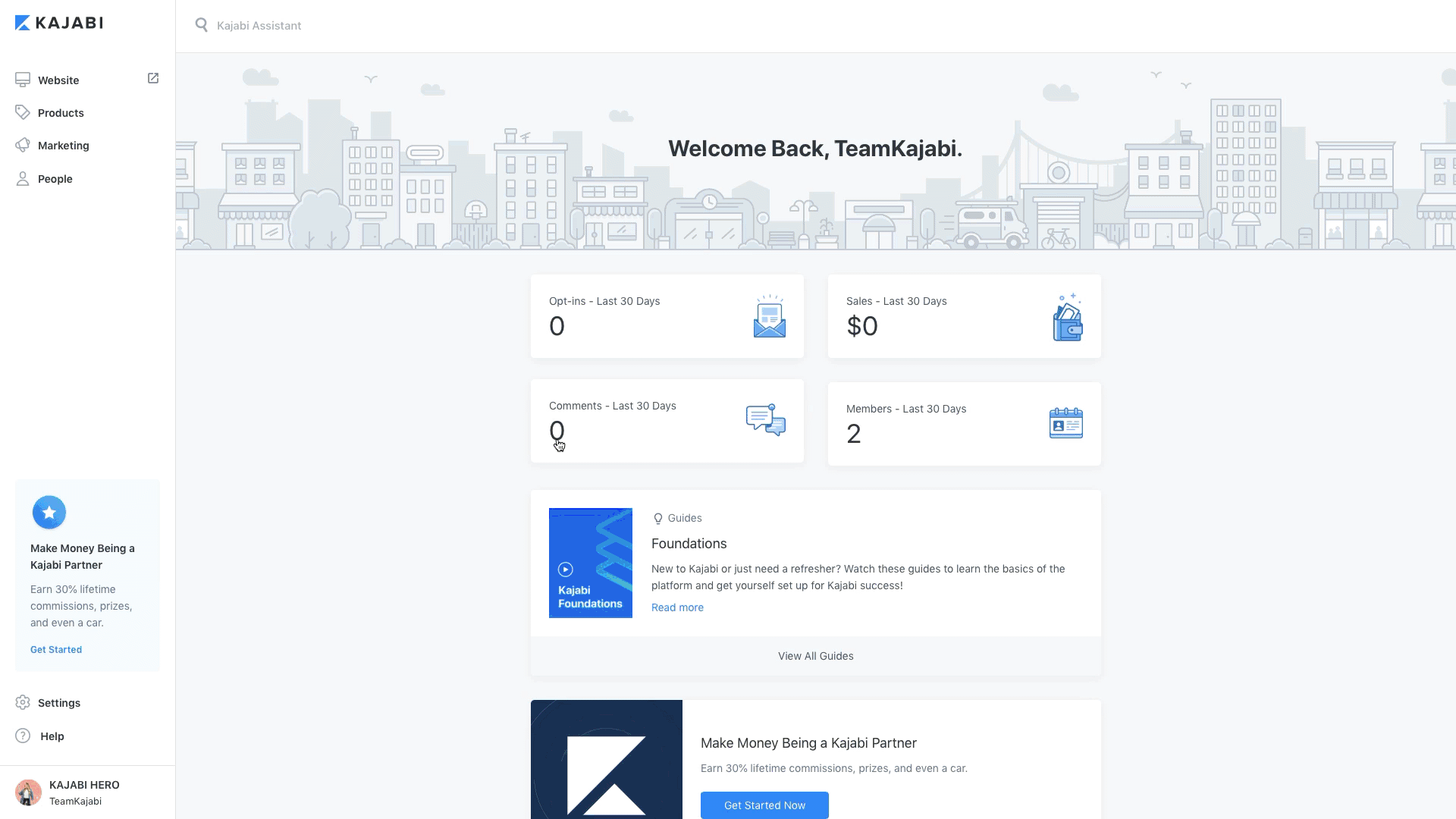 Was this article helpful?
Need Help? Chat With Us Now!